Informace o zákazníkovi a rozšíření dataLayeru
JavaScriptovou strukturu shoptet jsme rozšířili o objekt customer. V případě, že je zákazník přihlášený, obsahuje pole guid a email. V opačném případě je objekt prázdný.

Do data layeru jsme také přidali informace o zákazníkovi, a to konkrétně hodnoty customer.groupId obsahující ID zákaznické skupiny, customer.priceListId s ID ceníku, customer.priceRatio nesoucí informaci o úrovni použité slevy a registered pro zjištění, zda je zákazník registrovaný.

Na stránce dokončené objednávky jsme pak objekt order rozšířili o informaci o produktu, a to hodnotu content.id, která je stejná pro veškeré varianty produktu. Dále jsme zpřístupnili doplňující informace o objednávce, konkrétně countryCode s kódem země fakturační adresy a estimatedDeliveryTime s předpokládaným datem doručení objednáky (je-li dostupné).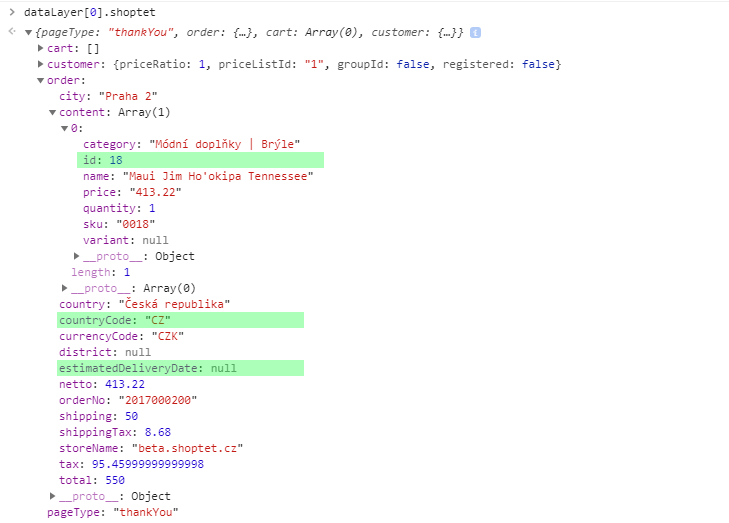 Post navigation